Wild, Wild West Country Party Theme
Invite all your friends to mosey on down for the wildest party of the year! A Wild West party, that is. A cowboy theme party is the perfect event for kids and adults alike. Who doesn't enjoy a little adventure from the Old West, after all? It's easier than you think to create the small-town Old West atmosphere, thanks to the affordable and fun Western theme party supplies from Memorable Moments. From wooden fences to farm animals and tumbleweed, you'll find everything you need to design a party everyone will remember for years to come!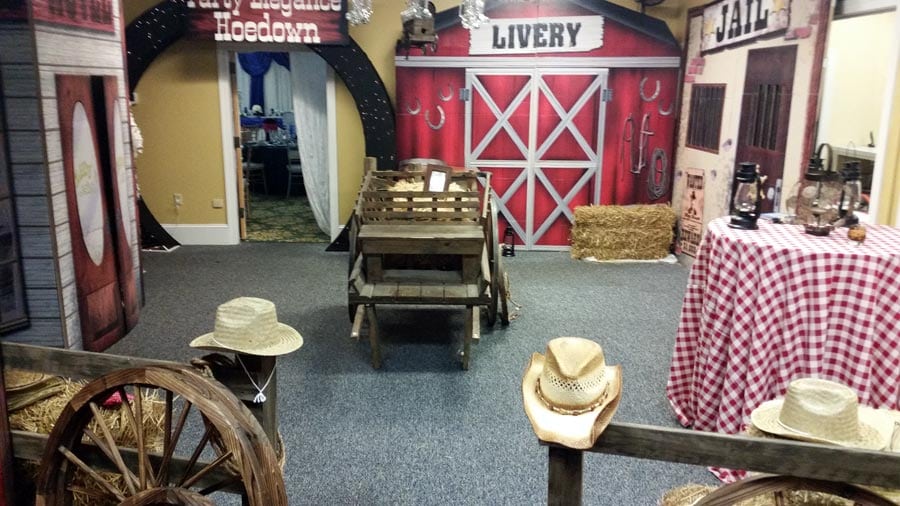 Make Your Event Memorable!
To find out more about how to make your party or event come to life, simply contact us! We'll discuss what you have in mind and tell you everything you need to know to make it happen with Memorable Moments!
Make Your Reservation Online
Schedule your party supplies right here on our website and have everything ready to for your big day. You can select your supplies, specify the date and times, and pay online. We'll make sure everything is set up and ready to go when you want it. It's the easiest way to make sure that your event goes off without missing a beat!
Have Questions?
We're here to help! Simply give us a call at (540) 548-3486 or click the button below to go to our contact page.