Decoration & Lighting
Memorable Moments offers a wealth of knowledge and creativity when providing those
special accents for your event. Designing for any occasion such as an informal reception to an elaborate wedding. We work hard to cover the slightest detail to give your wedding the look you have always envisioned. Whatever your needs from a simple backdrop to a complete package with linens and chair covers. We will strive to make your day memorable.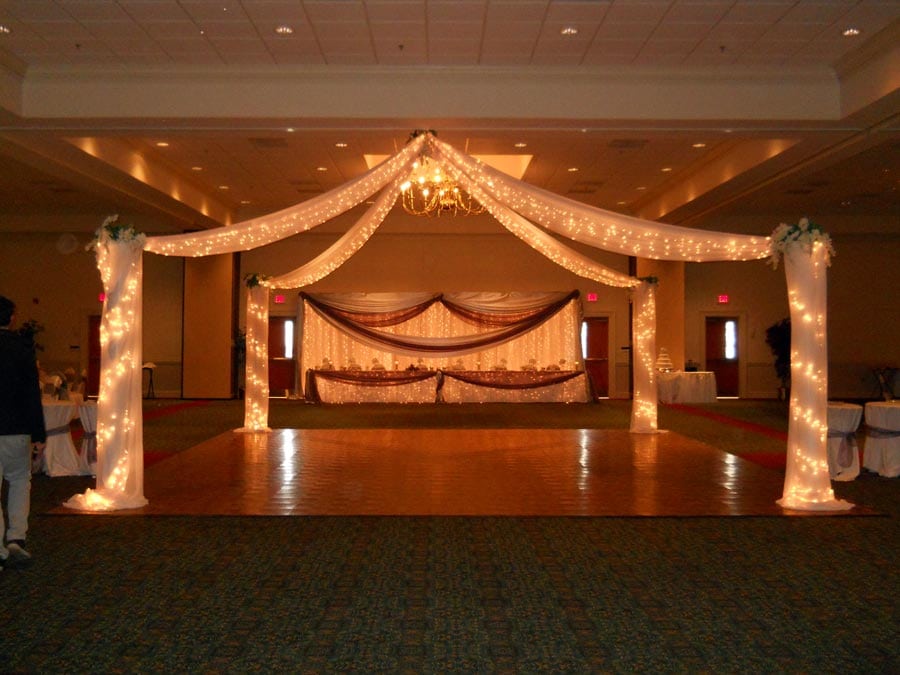 Decorations Offered
Memorable Moments can provide all of the decor to make your special event magical. These include:
Centerpieces
Trees and Greenery
Linens and Chair Covers
Decor arrangement
Design Coordination
Contact Us For More
Get information on pricing, scheduling and anything else you need to make your party a great time!
We used Memorable Moments for several things for our wedding reception – napkins, glassware, and beautiful lighting. They were great to work with and made the entire process stress free. The lighting looked great and made the reception space even more beautiful! Allyson